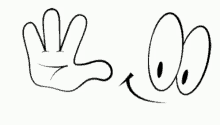 Check Your Assignment Status Here
Note: for status file wait here for 5 to 10 seconds only
Check your status only its accepted or not . Remarks showing your mistakes only .
Upload Your Assignment Here
Note: Before uploading your assignment file please read all the instructions carefully.
1.Rename your file must with your Roll No.
2.Any wrong information will reject your assignment.
3. All fields are mandatory.
4. File must be in a .pdf format no any other format will be accepted.
5.File size not more than 5mb otherwise you will need to compress it and then upload it.
6.Wait until not seeing a uploading successful message.
7. After successful uploading you will receive a confirmation mail on your registered mail.
Hi students , I hope that you and your dear ones are safe in this situation.Stay healthy and stay safe.
Computer Assignment for 2nd and 4th Sem
Last Date : 23 April 2020
Minimum Pages : 10
1.What is Html and their basic structure
2.Explain Css and their types
3.Explain MYSQL and also explain their commands to create database using MYSQL.
4.Explain the working of web server with diagram
5.What is DBMS and types of DBMS
Note :
1.Assignment must be in hand written form otherwise it will be rejected.
2.Make a hand made water mark of your name behind the content not above the content
in each an every page with pencil except front page. (please see the example pic)
3.if your water mark is seeing above the content in that situation assignment will be rejected
no excuse will be entertained in any situation.
4.No Need to send your assignment on whats app. I will share a website link with you soon where you can upload your assignment .
5.if still you are facing any problem kindly feel free to comment here.